Announcements
Now Hiring Operations Coordinators for Summer 2023!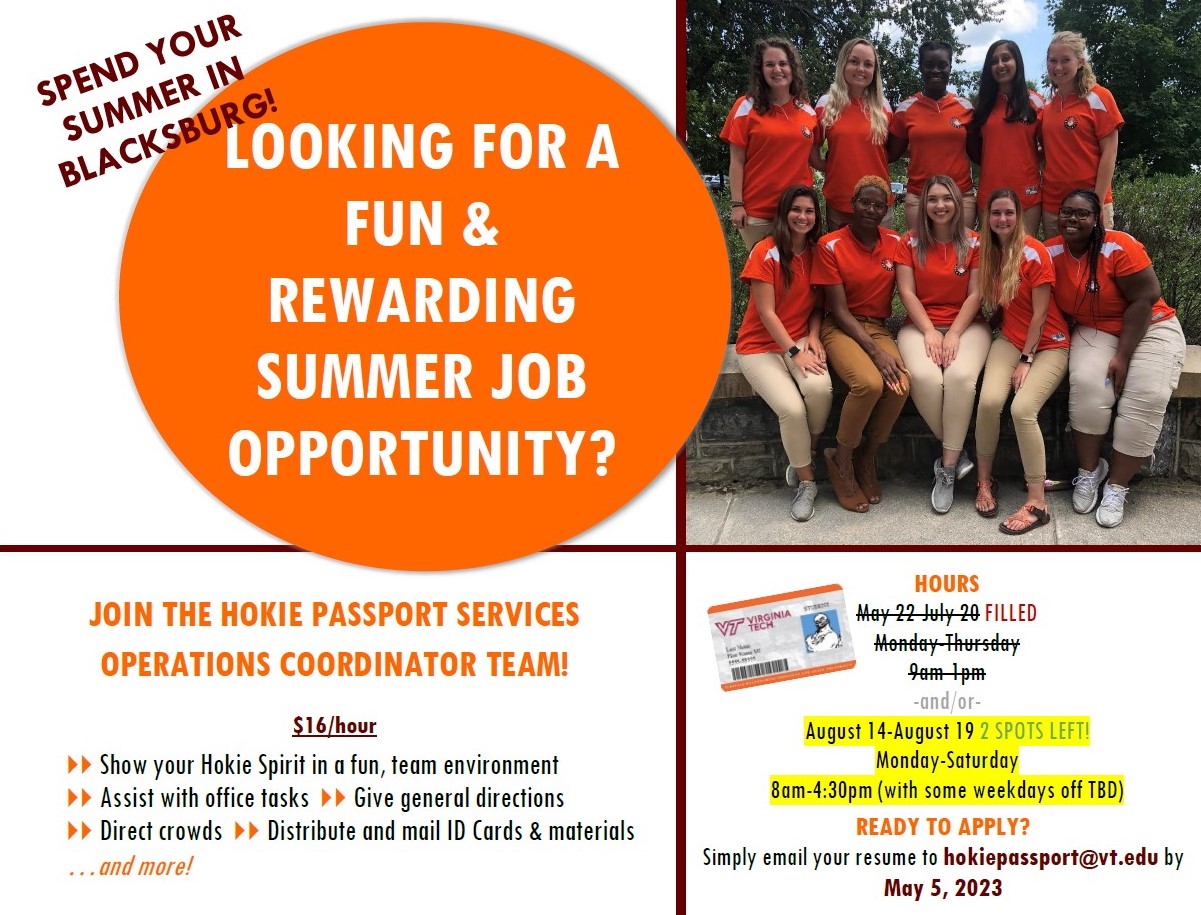 ---
Spring 2023 Operating Hours
8am-4:30pm, Monday-Friday
---
Spring Dining Plans
Spring dining plans have begun! All spring dining plan selections are now finalized. Off-campus students may still add a dining plan at any time but existing plans cannot be changed. Have a great semester!
---
Dates & Deadlines
Spring 2023 Dining Plans Begin: January 13 @ 7am
Spring 2023 Dining Plan Registration Ends*: January 12 at midnight
*Off-campus students without a current plan can add one at any time
Spring 2023 Dining Plans End: May 10 @ midnight

Summer I 2023 Dining Plans Begin: May 21 @ 4pm
Summer I 2023 Dining Plans End: July 3 @ 7:30pm
Summer II 2023 Dining Plans Begin: July 3 @ 7am
Summer II 2023 Dining Plans End: August 11 @ 7:30am
---
Contact
Hokie Passport Services Student Services Bldg,
800 Washington St., SW
Suite 100, Virginia Tech
Blacksburg, VA 24061
United States
(540) 231-5121
(540) 231-7644 (fax)
hokiepassport@vt.edu
Google Maps / Parking
Hours:
8:00am-4:30pm
Monday-Friday